The Bedford Columns
Experience the elegance of this historic estate amid quaint streets and breathtaking views of the Blue Ridge Mountains. Iconic columns, stunning gardens, and an exquisite, modern interior create a dramatic backdrop for extraordinary weddings that brides and grooms alike could only dream of. The Bedford Columns' astounding outdoor ceremony site is complemented perfectly by the grandeur of its ballroom and the overlooking patio-style porches that allow guests to enjoy blushing sunsets as your perfect day comes to a close.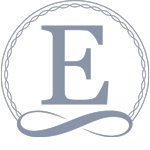 An Entwined Events Venue
Together with West Manor Estate and Bella Rose Plantation, The Bedford Columns is a part of the Entwined Events family of premier wedding venues and services. Our priority is to make your grand affair as unforgettable and stress-free as possible. On-site directors and seasoned staff will guide you through the planning and details of your event. We believe personal involvement helps us capture your dreams on your special day, overlooking no detail. Additionally, Entwined Events offers exceptional services in floral arrangements, DJs, cakes, and catering.
Galleries
Take a peek at everything Bedford Columns has to offer!
Bella Rose Floral & Designs
At Entwined Events, supplying and arranging breathtaking florals is one of the things we do best. With over 100 years combined professional experience, our in-house florists hand-craft each arrangement with care and precision, using only the finest organic elements. Let Bella Rose Floral & Designs create the perfect florals for your special day.